It is crucial to arrange your CV in a way that best highlights your accomplishments and experience, as it is often an employer's initial impression of your professional and academic credentials.
Do you know......?
Importance of a CV in constructing and developing your career.............
Distinction between CV and Resume
What is a Curriculum Vitae?
A curriculum vitae (CV; Latin for "course of life") is a concise description of your significant abilities, experience, and credentials. Often, it is the first opportunity you get to introduce yourself to a potential employer and demonstrate your qualifications. Your CV affords you the opportunity to make a distinctive first impression on recruiters by showing your earned abilities and work experiences over the years. It is essential for landing your ideal career. A professional CV that covers the essential and most convincing aspects of your career, such as the contribution you made at work, the tangible things you accomplished for your former employer, and the projects you have led, indicates your past and future value to a company. The ability to establish a favorable first impression on the employer is one of the most significant tasks of a cover letter.
A well-written cover letter that highlights your greatest role-specific strengths will distinguish you from other equally qualified candidates.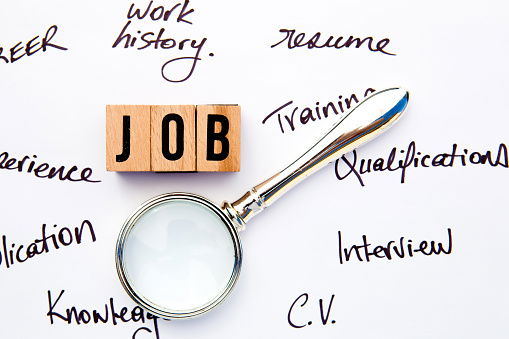 CV vs. Resume
Both a CV and resume are documents that outline your professional experience, education, abilities, and accomplishments.
Both are documents you may submit to an employer for consideration of a vacant position.
The length of the curriculum vitae is vary, as it provides a detailed account of your academic credentials. In contrast, a resume provides a quick summary of your skills and qualities for a given employment; hence, its length is typically dictated by years of experience (generally 1-2 pages).
Typically, a resume is a one-page document that provides a succinct summary of your prior positions, talents, and education. Résumé is the French term for "abstract" or "summary." In contrast, a curriculum vitae is often a longer, more extensive document that focuses primarily on academic coursework and research.
In some countries, such as India, South Africa, and Australia, the terms CV and resume are equivalent, with a few limitations.
Why is a CV better than an Application Form?
An application form allows you to cover the relevant criteria quicker, but a CV may uncover details about the candidate which you would never have thought to ask. Ask yourself which is more important to you and which is more appropriate for the role.
Important Tips in Making Your Own CV
When applying for jobs, you may be tempted to condense your CV to a single page. However, because CVs contain so much information, they generally span numerous pages. In other words, do not exclude essential information to conserve space. Before submitting your job application, thoroughly evaluate your resume for typos and inconsistencies. Consider enlisting the assistance of a trusted colleague or a professional editing agency. A second opinion can be helpful in crafting a polished resume.
When most skills are fast becoming commoditized the need to create a Signature personality that Communicates your intellectual capabilities and is differentiated across multiple channels of communication.
We, Virtual Bee give you perfectly sculpted profiles, tailored to meet the needs of your dream employer or business.
Our Services
Business Writing; Proof Reading; Transcription - Documents/ Audio-Video; Translation - English/ Sinhalese; Inbox Management; Web Site Creation; Creation of Business Cards/ Letter Heads/ Pre-Printed Documents/ Promotional Materials; CV/ Resume Writing; Personal Letters.
AND
Many More